W Hotels Content Hub (Pitch)

W's ask
Make Whotels.com digital brand hub an editorial content destination that showcases insider experiences, exclusive partnerships, and buzz-building events around the W Passion points of design, fashion and music, getting both guests and press excited about the brand and provide optimal content distribution opportunities for our hotels.

Our take
People expect more than a tagline and a glamor shot — the brands that are successful today are doing so by creating authentic and meaningful connections with consumers. They're starting by putting an editorial team in place to define the right publishing processes and ensure the right content is put to work for your brand. Then they're showing customers what their brand is really about and giving them something to share.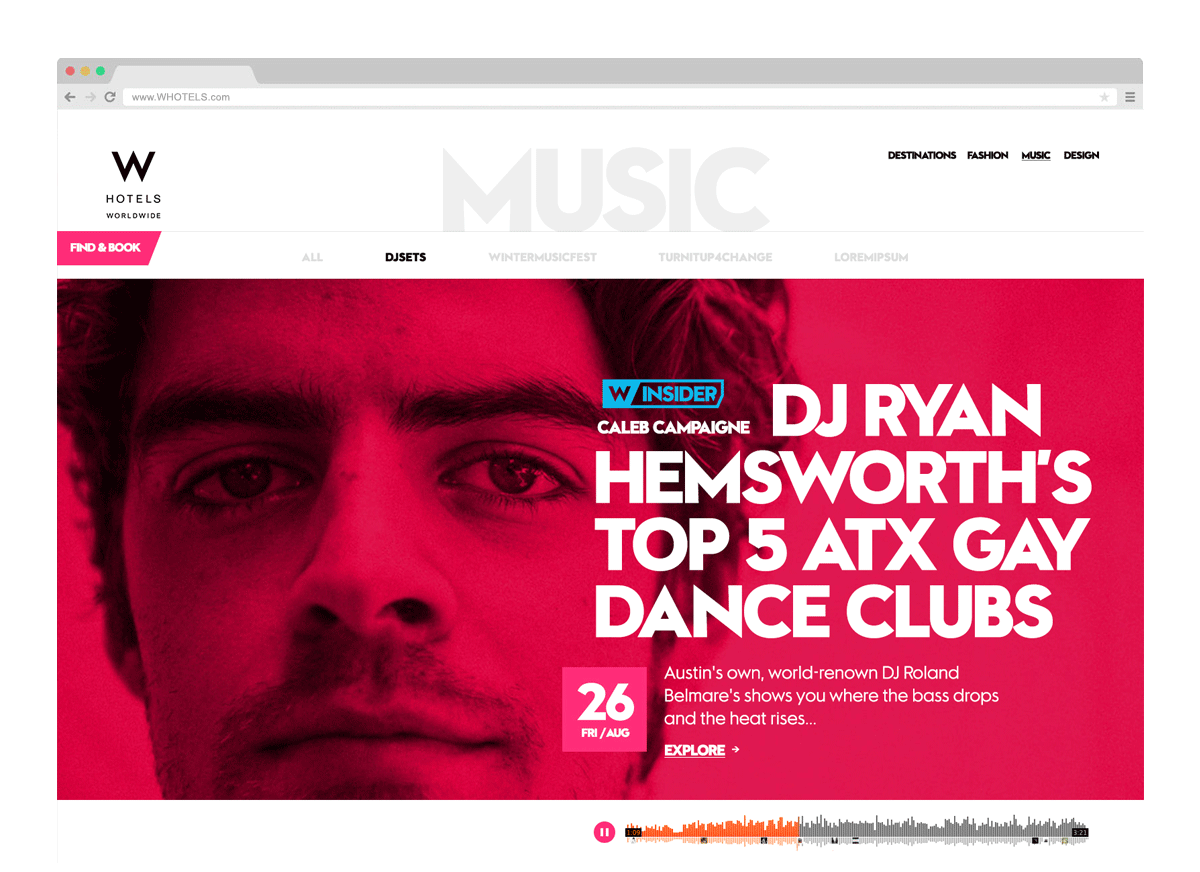 The idea: 
Welcome To Where Taste Is Made.

We Know why you're here.
You're here to explore. To discover something interesting. To get a taste of the new. You've come to the right place.

Your name is on the list.
Just like when you stay at a W Hotel, you've now got an all-access pass to the bleeding edge of culture. We've got you covered for what's new, now, and next in fashion, music, and design. We're not just linking out to what's cool — we're defining it, with exclusive content from the world's most influential cool hunters and trendsetters.

Now you can be the source.
Whether it's the latest club banger, styles that haven't hit the catwalk yet, or the next revolution in design, you've always got something fascinating to share with your friends. After all, that's what being a tastemaker is all about.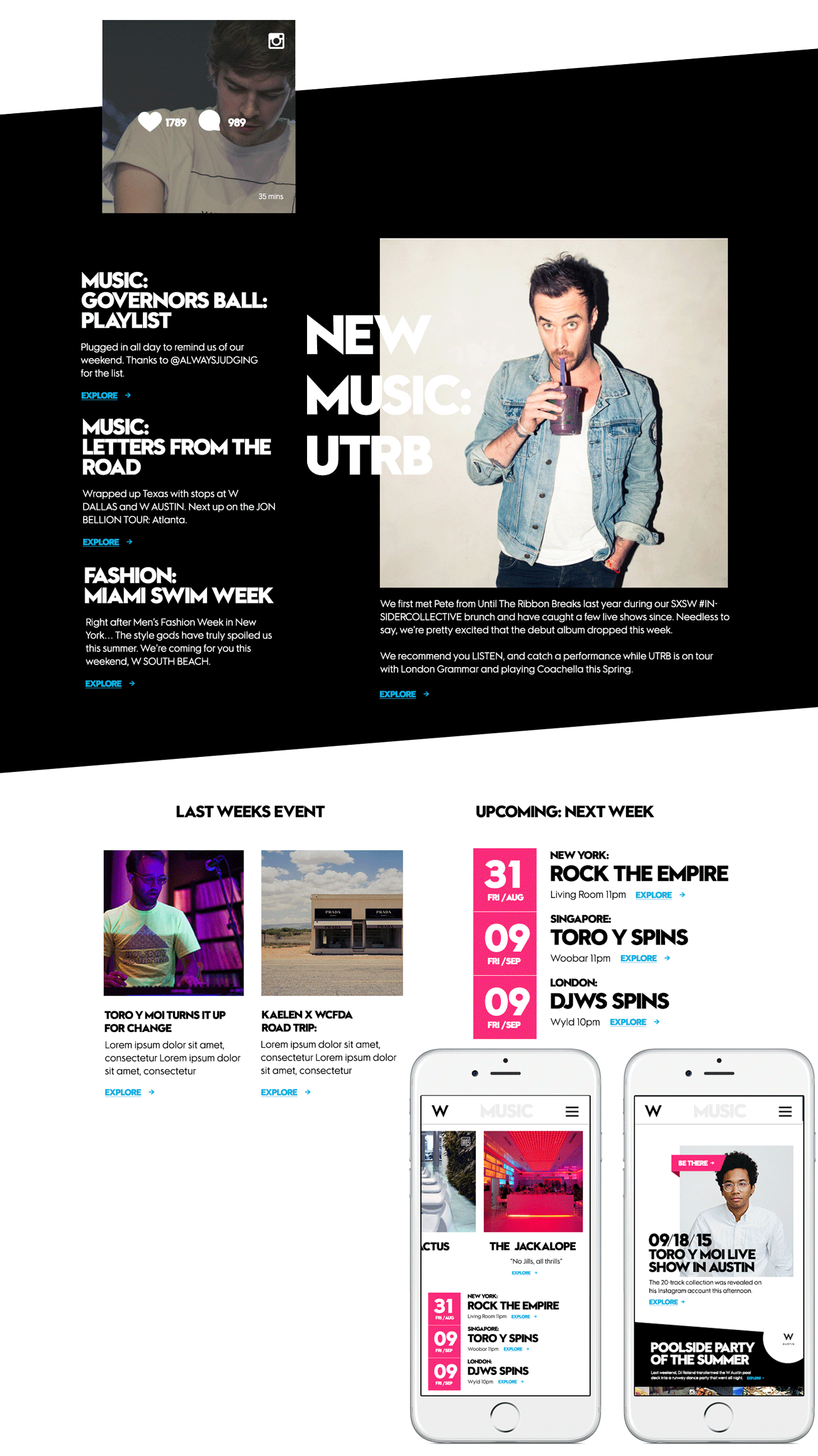 The sum of its parts
Everything in our journey of inspiration is built around working together to help our guests
feel like trendsetters. This ecosystem is a virtuous cycle that builds on itself over time.